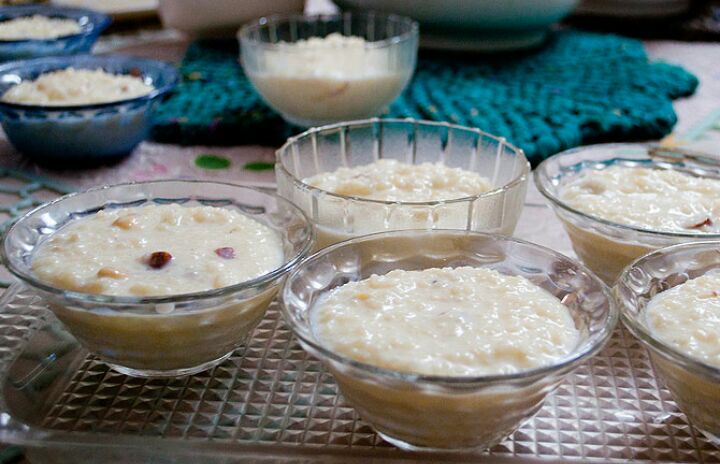 Introduction:-
Makhana Kheer is sweet dessert which is easy to make at home.
This is low in calories and can be an escape from your sweet cravings.It is really healthy snacks to have as it is rich in in calcium, protein, and magnesium,low cholesterol.
Makhana is Rich in antioxidants,Promote heart health,good for weight loss,good for diabetes .
This dish can be served in fast or vrat .
This is gluten free pudding and low glycemic load Pudding.
Ingredients:–
1. Ghee-1 tsp
2. Makhana -1 cup
3. Organic milk/low fat milk -1/2 liter
4. Saffron strands- 2-3
5. Cardamom Powder-1/4 tsp
6. Stevia powder-1 tsp
Procedure:
Firstly Place a Heavy bottom pan and Heat ghee in it.
Add makhanas and roast them on medium heat until crispy.
Add Organic milk or low fat milk in the pan and bring it to a boil.
Simmer the heat and let the kheer cook for 10-12 minutes.
Add Stevia powder for sweetening
Add cardamom powder and cook for another 2-3 minutes.
Add saffron threads for colour and cook for 2-3 minutes.
Serve the kheer hot or chilled.
Serving Size: 1-2
Nutritional Value Of Makhana Kheer
| | |
| --- | --- |
| Calories -300Kcal | |
| Protein-9 gm | |
| Carbs-33gm | |
| Fats-15gm | |
If you are facing issues in dropping your weight, Please take this free-body type assessment: Click here