Oats are mainly eaten as porridge, as an ingredient in breakfast cereals, and in baked goods oatcakes, oat cookies, and oat bread etc. Over the past few decades, oatmeal have become a very popular "health food." These are loaded with dietary fiber (containing more than many other grains) and have a range of healthy cholesterol-lowering properties.
In this article you will learn about various easy recipes made up of oatmeal, which can be used either as breakfast, snacks or Main course.
LETS GO ON TO THE TASTIER AND HEALTHIER RECIPES…..
Oat Apple Phirni would be a perfect choice for the Low-Calorie recipe series. It is one of the most nutritious foods. Its richness in fiber, antioxidants, vitamins, and minerals makes it a super ingredient. Kids and adults too loved the Apple-Oatmeal combo. The Phirni turned out so yummy. Crunchy bits of Almonds and some pomegranate seeds added to the richness.
The traditional breakfast cereal, oat also qualify as a great ingredient in several delicious yet healthy desserts. In fact, adding the right amount of sweetness and using low-fat milk can help you overcome your calorie woes. learn how to make this recipe by clicking on this button
These pancakes are that one dish that is not only loaded with nutrients but also brimming with taste. You can savor it as a breakfast option or as an evening snack, and it won't disappoint you. It is a wholesome dish rich in protein, and that makes it an amazing choice for a healthy breakfast. You can make it savory or sweet as you like it. For savory, just add a few vegetables of your choice and serve it with green chutney. Or to make it sweet, you can add honey or maple syrup, freshly cut fruits while serving. For further recipe click on
This tikki is the perfect recipe for this rainy season. It is packed with flavour and taste from green chillies, pepper, chaat masala and spices and the softness from the paneer. Pan fry it and serve it along with chutney to make a high protein evening snack. Click on this button for further recipe details
This pudding can be consumed as a part of wholemeal, or during snacks or it can be an amazing breakfast option that satiates your hunger pangs. Also, this recipe is free of refined or added sugar, as the sweetness comes as a result of apple and banana. You can add apple sauce to it or can add a teaspoon of honey, as per your taste. It tastes best when served chilled, so put the pudding in the refrigerator and enjoy it when it is chilled, you can serve it immediately too, according to your preferences. So lets start with the recipe
Oat IceCream is an amazing dessert. This helps include weight loss, lower blood sugar levels, and a reduced risk of heart disease. This healthy form of ice – cream can be enjoyed with the flavor of vanilla cream and coconut over it.
Easy to make summer coolers and other food options at home
Oat and vanilla ice cream are completely satisfying as it has low carbs. The texture is soft, smooth, and creamy, perfect to scoop into a bowl or cone. It's pleasantly sweet, without any nutty.
These healthy cookies can be your comfort food instead of the instant snacks you buy from grocery shops. These cookies will not only satiate your cravings but will make you feel good about yourself. These buttery and crunchy cookies made with oat and almond flour are something we all love and are obsessed with. We are spilling the secret to our scrumptiously simple yet healthy cookies. Whether you're on a diet or looking for a more nutritious way to indulge in some sweets, here is a recipe for you to enjoy in moderation. So lets start with the recipe
This is an easy to make recipe. It is also a healthy, tasty and a perfect dish to start your day with. Have you ever tried oat with paneer and vegetables? Well, you may have tried the normal packet oat with instant masala. But this is much better than that. Adding paneer with vegetables is a plus as we all know that everything with paneer is delicious and the same goes for this recipe as well.
Everyone loves dessert. They have their own preferences when it comes to dessert but you can never go wrong with a rabri. It is a classic dish which you can enjoy anytime. Oatmeal and orange rabri can be a perfect dessert for you. Oat and orange rabri is our go to sweets. It's taste is not only heavenly but it is also healthier. The sweet flavor of this rabri is well blended with the tangy flavor of orange which results in a divine taste. This low-calorie rabri is a substitute for high-calorie desserts.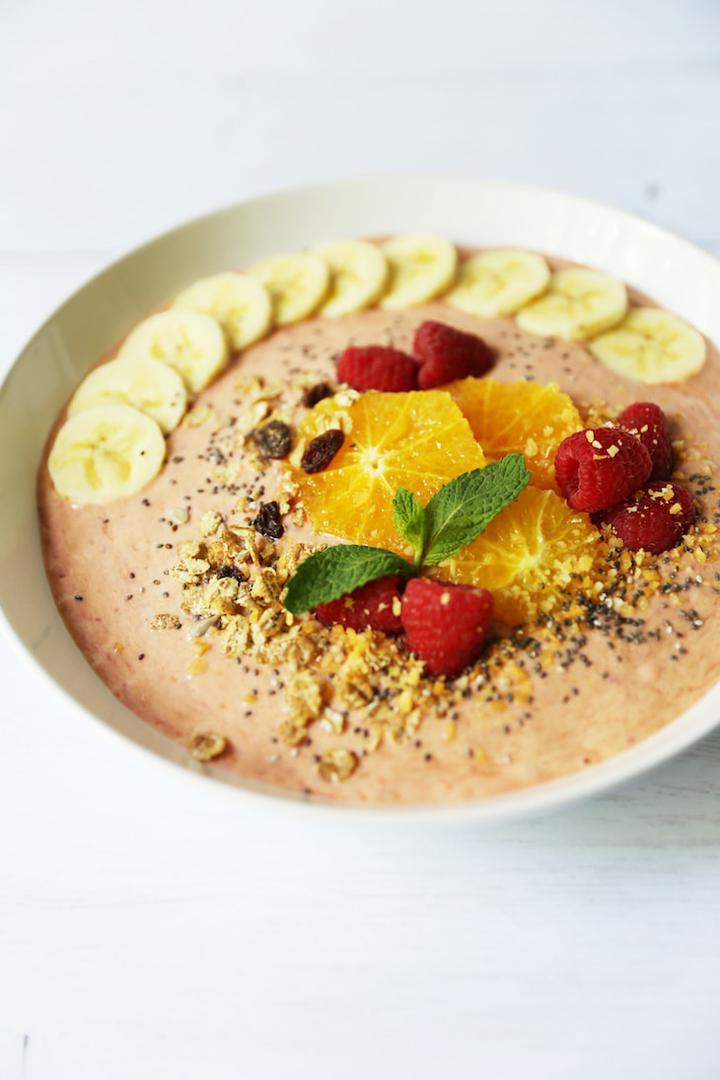 This recipe has many variations. You can add or replace ingredients according to your choice and taste. Even if you want you can use almond milk or coconut milk or oat-milk or even cow or buffalo milk. You can add fruits of your choice or as per the availability. We usually prefer to have these overnight oatmeal with stevia or erythritol. You can skip the sugar if you like to make it more diabetic friendly. You can even add nuts of your choice, such as almonds, walnuts or cashew nuts.
Let's get started with the recipe: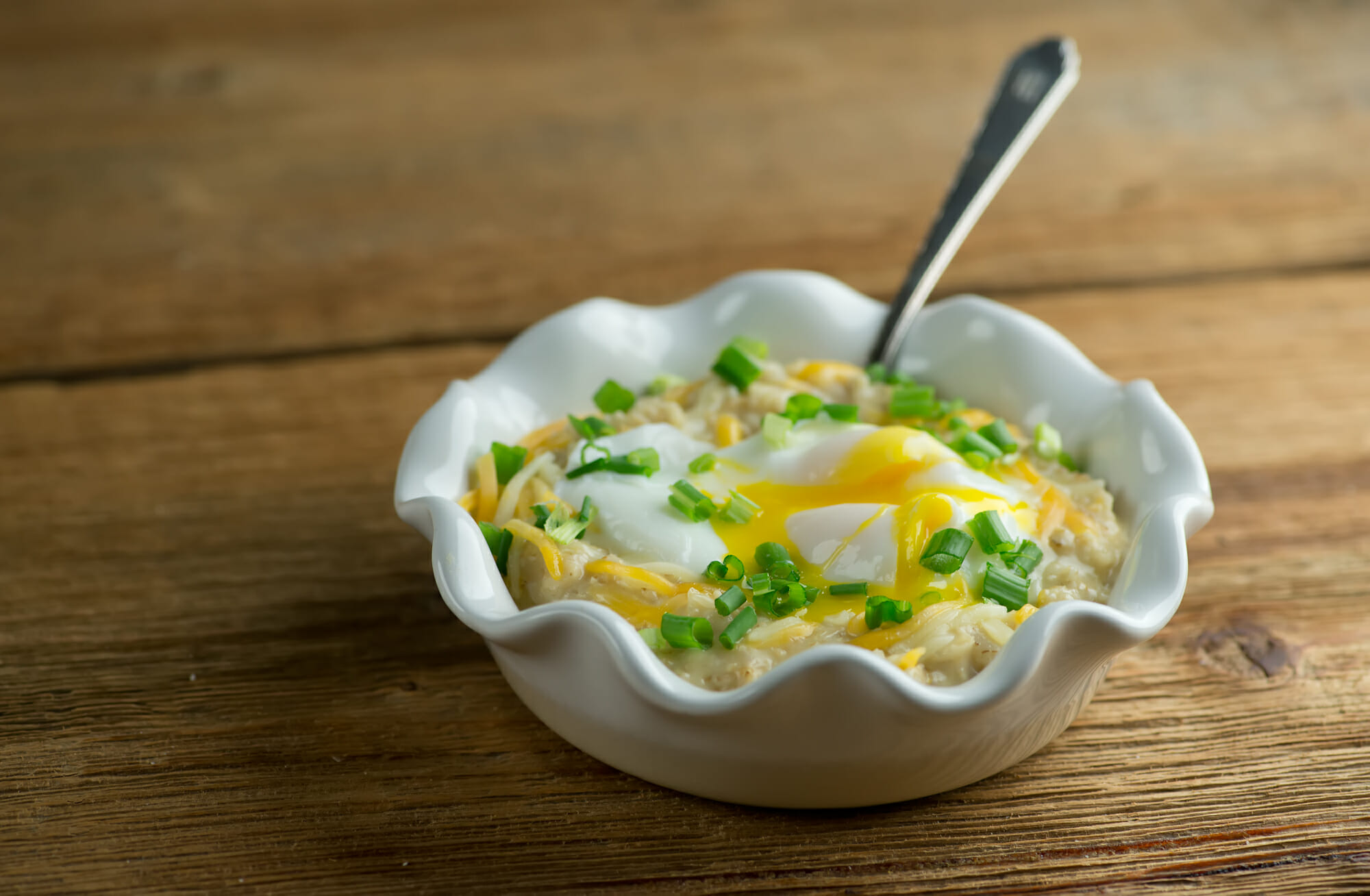 It is important to understand that eggs and oatmeal both provide essential yet different nutrients to our body which are necessary for a successful weight-loss plan and a healthy body. So here is the recipe for you
Everyone loves savoury breakfasts, be it elders, adults or children. We all want something hearty and savoury for our taste buds and what is better that poha. You must be wondering what is so different about oat poha than normal rice flakes poha. Well, you are about to find out when you try this recipe. It is absolutely delicious. The addition of oat, along with a variety of veggies, makes this poha a nutritious and wholesome breakfast.
Moreover, if you have never tried oatmeal this way, you will be surprised by its good taste, texture and flavor. So, let's quickly have a look at the recipe!
This cheela is different from your usual besan or suji cheela. It is soft in texture and has the taste and aroma that waters your mouth. You can even pack these in the tiffin box for your kids or adults as well. You can also serve these cheela with green chutney or coconut chutney.
For more cheela recipe, have a look
This smoothie is a refreshing yet fulfilling drink. You can enjoy this drink as a part of your breakfast or as an evening snack. This smoothie is perfect as a pre-workout drink. The best part about this smoothie is that it contains no sugar. The sweetness of the banana makes this smoothie tasty and super healthy.
A Healthy breakfast recipe, Give this easy Oat Cutlet Recipe a try!
Wondering how to make cutlet at home? This super quick and easy oat cutlet recipe will help. If you are always looking for a healthy breakfast recipe to try, then your search stops here. Never made cutlets before? Don't worry, as this easy oat cutlet recipe with step by step instructions will help you.
Spinach oatmeal cheela is a healthy, tasty, and very easy breakfast option. It has the goodness of iron as well as protein. It is a very healthy option for kids' lunch and breakfast. If you want to eat something different and healthy and also easy to make then you should try this recipe. This is a very colorful, flavourful, and delightful recipe. You can eat this cheela for lunch or dinner as well. For more click on this button
Uttapam is a very yummy and healthy recipe for breakfast, lunch, or dinner. Oat are a very popular "healthy food" eaten for breakfast and baked food items like oatcakes, oat cookies, and bread. There are many types of recipes prepared from oatmeal. This vegetable uttapam is one of them. It is a very healthy as well as an easy breakfast option. You can eat them for lunch or dinner as it is full of dietary fibers. So, keep you full for a longer time and helps in weight loss.
Oat smoothie is a nutritious and refreshing beverage that can make you energetic and saves you the time of cooking a heavy meal. It is a perfect beverage for weight loss or maintaining a healthy weight. It has the goodness of apples, oatmeal, nut butter, yogurt, and cinnamon. So, what else do you want for a healthy breakfast? This smoothie is a very easy, quick, and healthy breakfast smoothie.
Idlis are one of the most popular cuisines of South India. But, idli originally came from Indonesia in 800-1200CE. Then, it became popular in India. It is loved by people from all over the country. Their soft and fluffy textures make it everyone's favorite. We can have idlis for breakfast, lunch or dinner. We can consume idli with sambhar, coconut chutney, idli upma, or steamed. Idli is mainly made with urad dal and rice but, we have done various experiments with the idli recipe. Click on this button to learn about this recipe
This Recipe is one of the healthy and quickest snack option during evening tea time. It has healthy ingredients like sprouts, nuts, oatmeal, peanuts, and flax seeds, one can add more ingredients according to their taste buds. These are a good option for people with high cholesterol and triglycerides and also for all health conscious people.
Have you heard it before ? It sounds little different but Do you want to try out a new and delicious recipe this weekend? Then, here comes a dish that you might not have heard of ever! Curd Oatmeal recipe is cooked using oats, yoghurt, ginger, onion and ground spices. You can enjoy this recipe in breakfast along with a Bread or Eggs . This vegetarian recipe is low in fat and can be tried by those who are constantly worried about their Gut health. For this easy recipe click on this button below
This upma is a perfect meal to kick start your morning. It will boost your energy and keep you filled for a longer time. You can have this upma in lunch or dinner when you want to eat a light meal. This fiber-rich recipe is full of taste and flavors. It has the goodness of grain, vegetables, and spices.
This is a super nutritious dish for breakfast, lunch, or dinner. Eggs are a good option for a healthy breakfast. Adding oats and veggies to it make it super nutritious. This omelette is very easy and takes less time to cook. If you want to cook a quick, healthy, and wholesome meal, then this omelette you must try. It looks so good and colorful because of the vegetables added to it.
Pongal is healthiest and easiest recipe of south India and prepared very quickly. This recipe, a delicious & healthytake of south Indian breakfast Pongal with fiber rich oats. Pongal is healthiest and easiest because it can be prepared very easily by anyone and full of nutrition and healthy nutritive components as well.
bisibelebath is delicious recipe With low carbohydrate content, it is categorized under low glycemic index food and is ideal for diabetic patients as it helps in reducing the blood sugar levels. This Bisibelebath is gluten free and is a good source of iron. As well as ,Savor health with Organic Roots infused with drooling flavours of Bisi Bele Bath.
These laddu's recipe is prepared in quick and simple steps as mentioned in the recipe given below. This laddu maintains weight and good for eye health. These laddu is made from nuts and jaggery so is good to boost immunity as well as, It taste same as the dry fruits laddus and besides this it is very easy to make and can be store for long. These laddus can be kept for longer and is full of energy to eat in the morning as well as in the night.
This soup recipe is prepared in quick steps and is very yummy, tasty and delicious , provides lots of vitamins and minerals having Oatmeal vegetable soup in the breakfast will keep you full energetic with low calorie counts this is best thing about this soup. vegetable soup is very tasty and yummy because it is full of fibre and moreover best meal for childrens for their healthy growth. In addition, vegetable soup is a complete meal with the goodness of oatmeal , veggies, and seasoning and full of nutrient's. Also soup keeps us hydrated and is nutritious with the goodness of vegetables in it. Lets come over to this recipe
This kheer is a healthier replacement for rice kheer. When you are craving something sweet then kheer is one of those things which come to our mind. So, having oatmeal kheer gives you additional benefits…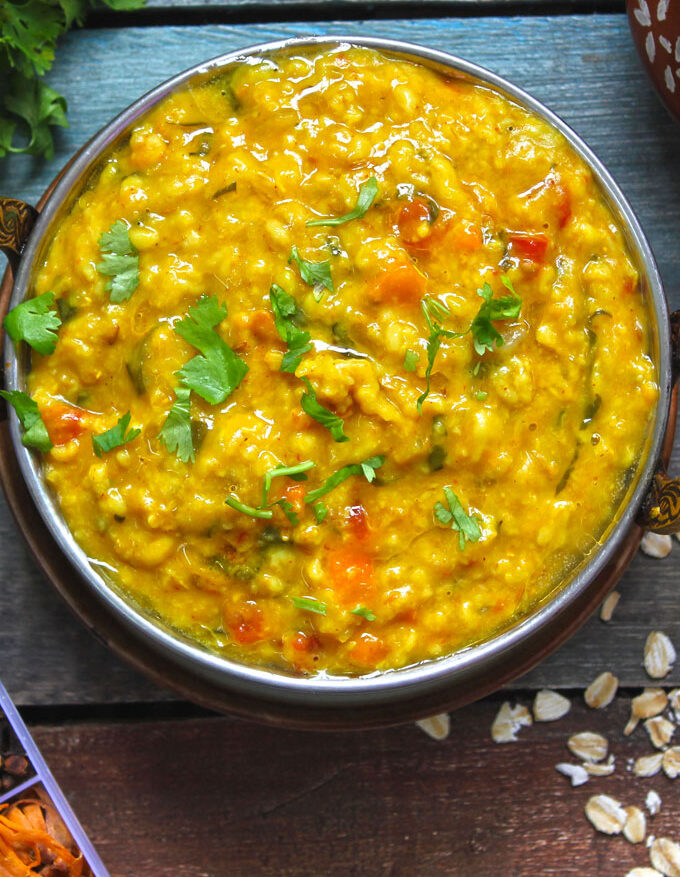 Lentils and steel-cut oat one pot dish is a simple, nutritious, and filling recipe. We can also call this dish oatmeal khichdi. This dish is very healthy and delicious. You can have this lentil and steel-cut oat dish for breakfast, lunch, or dinner and give them to your kids or toddlers as well. You can add a variety of vegetables to it to make it more nutritious. This dish is also good when you are on your weight loss journey. This dish is rich in dietary fibers. So, keep you full for a longer time.
Mug Bread – Warm, Soft and fluffy mug cake with oatmeal is perfect for snack, dessert or top with greek yogurt and berries for breakfast. This instant bread will satisfy ALL bread cravings, with a healthy twist! Made with no yeast, no flour , this two minute microwave Bread is naturally gluten free, sugar free. To learn more about it click on this button
This is a nourishing breakfast option for people of all ages. Coconut helps in boosting your immunity and increases your energy levels. The coconut recipe has the goodness of Oatmeal and coconut both in a single dish so, what else do you want? We can quickly prepare this recipe when you are craving something sweet or filling. You can have this dish as your dessert. On any occasion or celebration you can make this recipe.
Cold coffee flavored, covered with yogurt and dusted with cocoa powder make a delicious breakfast recipe known as Tiramisu Overnight Oats. The cold and creamy coffee-flavored rolled oat are a true indulgence, but the combination of cocoa powder, yogurt, and vanilla is what truly makes this a great recipe to kick-start your day.
Hope you will like our recipes…
For more recipes: Click here
If you are facing issues in dropping your weight, please take this free-body type assessment: Click here